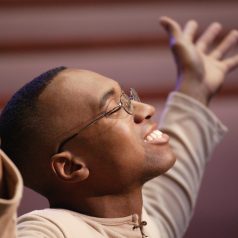 We are admonished to praise our God of comfort and compassion. He comforts and brings us out of all of our troubles, so that we can comfort and bring hope and healing to others, with what we have received from Him.
I stand with you and for you today and daily as you walk through storms, daily battles, and attacks of the enemy! God has so many times, and even now brought me to a place of victory in my life. He will do the same for you! Continue praising Him and encouraging others!
Right in the middle of the Pandemic, we are going to see miracles, revival and Him doing His greatest work in you and me! DON'T QUIT, GIVE UP, OR GIVE IN; YOU ALWAYS WIN!
🌹   By: Pastor Rose King