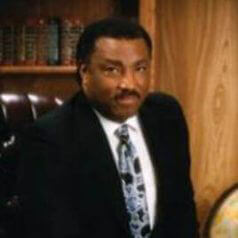 Founding Pastor
For in him is the righteousness of God revealed from faith to faith, as it is written, The just shall live by faith. For he hath made him to be sin for us, who knew no sin; that we might be made the righteousness of God in him.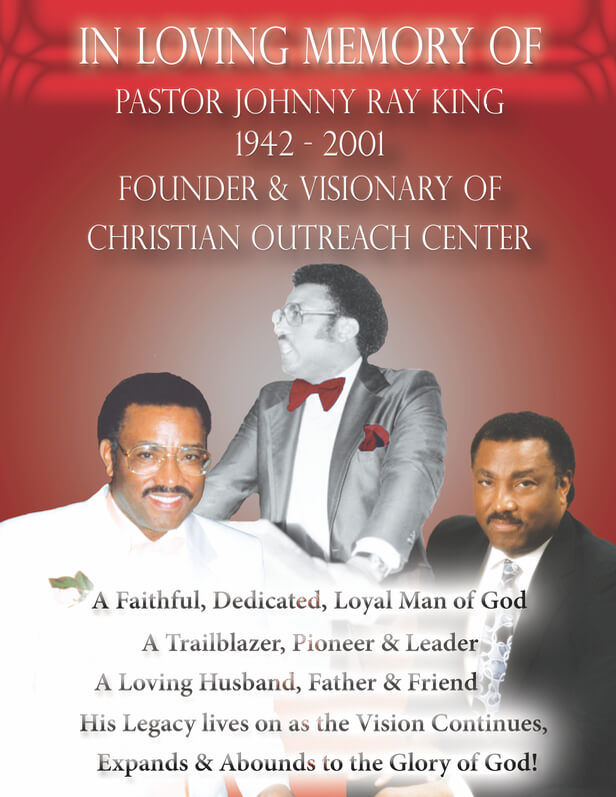 Christian Outreach Center was founded in Fort Worth Texas in 1978 by Pastor Johnny R. King and his wife Pastor Rose M. King. We would love for you to come and fellowship with us.
Pastor Johnny Ray King, went home to be with the Lord, on November 19, 2001. The legacy he left to carry out the vision of this ministry and to finish the race are His wife, Rose, son Jamil and daughter Rachel.
The C.O.C. church family will forever hold in great esteem, this Man of God who taught the uncompromising Word, reached the lost with the love of Jesus and paved the way for us. Praise be to God, there is Victory in this place.
Pastor Johnny Ray King though time has passed; 41 years, the motto God gave you 41 years ago lives on today.
The Battle is the Lord's and the Victory is Ours!