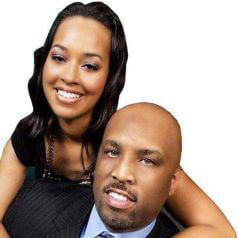 Assistant Pastor
YOU SHALL HAVE

GOOD SUCCESS

This book of the law shall not depart out of thy mouth; but thou shalt meditate therein day and night, that thou mayest observe to do according to all that is written therein: for then thou shalt make thy way prosperous, and then thou shalt have good success.
Jamil R. King is a native of Fort Worth Texas. He graduated from Southwest High School, attended Odessa Junior College and played basketball. Pastor Jamil graduated from Rhema Bible Training Center of Oklahoma in 2001 and is a graduate of the Christian Outreach Center Ministerial Bible Institute. Pastor Jamil was called to ministry in 1998 and was ordained as a minister in 2001.
Pastor Jamil King is the Assistant Pastor of Christian Outreach Center where he supports his father's vision for the church alongside his Mother, Senior Pastor, Rose M. King.
The Scripture that he stands on is Matthew 6:33 (KJV) – "Seek ye first the Kingdom of God and his righteousness and all these things shall be added unto you." Pastor Jamil strongly believes it is important to remain Kingdom minded in these last days, in order to bring about a consciousness of God, through economic empowerment to this generation. He believes that people must be empowered through teaching, training, and exposure to Strong & Healthy Leadership.
It is evident when he ministers that he is not just emotionally driven but he is principle driven. We must embrace relationship instead of religion. We must not ever lose sight of what Jesus said in Mark 16:15 – "Go ye into all the world and preach the gospel to every creature." It's all about empowering, helping, and building the lives of people.
Pastor Jamil is married to Erika King and they have 3 sons and one daughter – Jamil II, Jonathan, Jeremiah and Jayla.
And we know that in all things God works for the good of those who love him, who have been called according to his purpose.